I'm super excited and proud to announce the release of Beta 25, one of the biggest release in Slipmats history. We have a ton of stuff to cover so let's dive right in!
Slipmat Values Your Privacy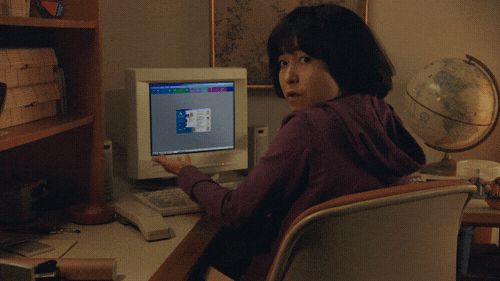 Web sites today are collecting more and more data about their visitors. One of our selling point to DJs is the data; collecting lots of data for the DJs to help them grow their audience. It's important that we do it in a way that is ethical and transparent. The data we collect for analytics should not be personal but anonymized, and the personal data we need to store (like your name and email) should be well protected.
We value your privacy and handle your data with care. We have always had focus on security but today I'm happy to announce three features that have been missing before: you can now export all your data, change your email, and also delete all your data if you wish to leave. Read more about how we handle your data.
Every one of these three features were a monumental effort to implement and because they are so huge, expect quite a lot of tweaks and enhancements in future releases to make them better. But for now, finally, we have the basics in place.
I personally want to emphasize that I want to be a part of building us a safer and more ethical place to interact on the Web. It's really important we get these things right and it's also important that we lead by example. We are late with these basic features and even though we are in beta, that's not an excuse. In the future, I intend to personally make sure that we stay in the forefront of open, ethical and secure Web with other industry leaders like Mozilla. In practise this means, among other things, more visibility for security- and privacy-related changes and more documentation around them.
Lots of Small Tweaks
This release includes lots of small tweaks and improvements around the site, both for DJs and listeners.
As a DJ you probably know our PlaylistConverter-tool. If you don't, it takes an exported playlist file from your DJ software and converts it to HTML or text to be published on your blog or social media like Facebook, respectively. It finally has support for Engine Prime as well, so Denon DJs are now officially joined with the Cool Gang ™
This also means that Engine users can finally use our Request System as well!
There has been quite a lot bug fixes on DJ-functionality as well. Thank You everyone for contributing!
For listeners, the most visible changes have been to the fast-evolving mobile app. It now has support for bigger screens as well, and a first crude (but working) implementation of listener display. Expect quite a lot of changes in the coming weeks as well.
Finally, one of the most requested feature, native event notifications are finally here! (Again. We had email notifications very early on but had to disable them because they were too spammy. This new implementation is 100% in your control.) As we want everyone to get more active and comfortable with Backstage, event notifications are integrated with Backstage. This is a perfect opportunity to tweak your own Backstage notification settings to your liking! Read the documentation and suggest improvements if you have any!
Native Streaming Engine
Our alpha-testing has been really fruitful since last release. There has been lots of events and the feedback has been very positive. The native streaming engine will launch as public beta for all DJs in next release. We'll also publish at the same the full source code for the engine so you can run your own version if you want. Or pay a friend to set it up for you. Or do whatever you like – it's open source, baby!
If you are tired of using YouTube or Chew and want to test this out before the next release, sign up for the alpha – we could still use more active DJs to test it out.
---
Full Changelog
New: you can now subscribe to live event notifications of any active DJ. Notifications are tied to Backstage so this is a good time to tune up your Backstage settings as well! Read full documentation. Thanks to @takapiru and @frohike1 for suggesting this feature. (#196)

New: there's now a tool for exporting your personal data. Slipmat collects lots of anonymized data for DJs but your personal data is yours and only yours. Read more about how we collect and use your data. (#351)

New: there's also now a tool for deleting all your personal data. This process cannot be undone and it deletes and anonymizes all of your data from the platform. (#230)

Enhancement: it's been a really long time coming but users can now change their email address. This basic functionality was missing due to technical decisions made very early in the sites history. Your primar email is also your login to the site so please remember to update your password manager when changing your Slipmat email! Also note that you need to log out of Backstage and log back in in order for the new email to update here, too. (#112)

Enhancement: event creation and modification form now displays validation errors more prominently. Thanks @amma for the feedback.

Enhancement: PlaylistConverter can now read Engine Prime playlists as well. You can now upload a playlist from Engine Prime as collection file for Request System or after event at event detail page for event tracklist. Thanks @oxyrtrd for helping out here!

Enhancement: live page Requests-window has had a minor face-lift. The wording in the UI has been tweaked a bit, there's now an extra "Close"-button for our drunkest friends, and freeform requests are now displayed more prominently to help newcomers find the feature.

Enhancement: you can now schedule your events up to 56 days (6 weeks) in the future. This should give enough spare time for even monthly shows (like the Finnish Tuulipukukoodi) ample time to promote their shows.

Enhancement: mobile Web app has had lots of love since the last release.

A new, improved homepage with prettier event cards

A basic user list view on live event page

Chat properly detects when scrolling up and stops forcing the window down on each new message

The live page is now redesigned so it works better with larger screens as well. (You can try it out with a tablet, for example)

Enhancement: mobile admin app has also gained new functionality:

Added a page to check up on site backups

Basic stats are now calculated correctly

Added ability to flag users

Added dedicated stats page for deeper statistics

Documentation: we're slowly improving our documentation. There's now a document describing the Request System and how to use it. You can find all the DJ-related docs at DJ Manual category and more broader docs from Knowledge Base.

Bugfix: fixed an issue where logging in via third-party account would result in a redirect-loop. Apologies and thanks to @MadMarchy and @DiizeiEsc who were affeccted by the issue and also helped to fix it. We now have better testing framework in place to avoid similar issues in the future.

Bugfix: changing event photo works again. (#470)

Bugfix: fixed an issue with saving changes to DJ profile. Thanks to @swak and @tomdj for reporting and also @asa for helping out with fixing the issue. (#479)

Bugfix: fixed an issue with uploading new collection files to Request System. Thanks to @haavi for reporting the issue. (#482)

Security: upgraded backend dependencies and server packages to latest secure versions.

Under the hood: the automated site backup system has been fully rewritten. After an incident which unfortunately resulted in data loss because of a fairly long backup cycle of 24 hours, the backup logic and functionality has now been fully rewritten and we now have full backups every 6 hours. The new system also allows us to remove sensitive user data from the backups, so we can be fully GDPR-compliant as well. Backups are also rotated and deleted automatically so we only need to keep minimal amount of user data on disk at any given time.

Deprecation: as part of a larger effort to clean up and modernize our internal codebase, Stream Now events have been removed. Plans for even better functionality are described in the linked notification.
---
Final words
It's been nice to see our community growing and slowly becoming more active especially here on Backstage. This release is again hundreds of hours of hard work, all for and by the community. Keep the music playing and likes and comments flowing here on Backstage – and remember to invite your friends to the party as well
If you are tired of the Web becoming a walled garden owned by big corporations, take 5 minutes from your daily Facebook, Instagram, Twitter, YouTube, [insert social media here] activity and pop here at Slipmat instead! Post some funny stuff, start discussions about DJ-gear or comment on a feature idea. Make this site yours – because it is!
Slipmat being a community effort, all help is very much appreciated. Everything from marketing to writing documentation to helping our newbies with streaming is needed. Just get in touch if you want to help!