Looks like the Christmas Easter came early this year! I'm very happy to announce our latest beta version, one that brings lots of great updates to both DJs and listeners.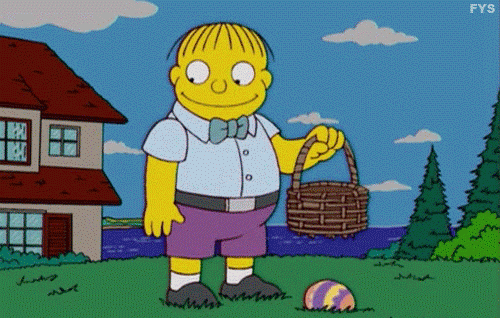 New For DJs
If you are the type of DJ who does lots of events and likes to promote them, you will be super happy to know that the event creation process is now easier than ever. Firstly, you can now choose from more streaming engines, including any third-party providers. Together with our API, this opens lots of cool opportunities for those of you who like to experiment. And for those who don't, this just brings yet more choices so you can use whatever fits you best.
Secondly, in addition of default video URL, DJs can now set default event image. This makes event creation really easy as if you have the defaults set, you only need to put in event name, time and tags and you're done. Of course you can always edit your scheduled events later, but for many situations the default event image will make event creation smooth as butter. Note that because this is something most of you will probably use a lot, you need to manually prepare the image to the proper size. You'll find all the default settings from your DJ profile.
Thirdly, events can now have rich text descriptions. This opens up huge possibilities to those of you who put lots of effort into event descriptions on other platforms like Facebook. Here on Slipmat the content can be rich HTML-formatted text so you can use links, fonts and even images in your descriptions. The descriptions are optional so you can ignore that field if you don't have anything deeper to say about your event than the name and tags. Do remember that search engines like Google are reading your event pages so by adding relevant content into the description, you will also boost your own visibility in search engines! Again, this is also just the first step in making the event promo pages more interesting and appealing, more is yet to come.
New For Everyone
Backstage notifications are now shown in the main navigation. There's still a bit of a gap between these two sites, but we're getting better with more seamless integration
It's still very advisable to re-check your notification and email settings so you get as many or as few notifications from Backstage as you like!
Live event listener-tab is now fixed and behaves the same for all different streaming engines. As a listener you previously had different features for different events, this should be now much better.
Lastly, if you learned to misuse the LOVE-button, that sorcery no longer works. Time to flex those mouse-fingers in order to break future LOVE records!
Some Final Thoughts
Slipmat community keeps growing, which is great. But keeping the site going forward takes a lot of effort and you can help. Please be active here on Backstage, show your love (and dislike!) by clicking that heart (or emoticons) and participate in the conversations. Help make this community into something that looks and feels good to you!
If you are a DJ, do not miss any oppotunity to give feedback! Report bugs, suggest improvements and new features. You have been given this platform for free, please give something back as well. Even if its just one like on this post.
Happy easter everyone!
- Ville // DJ Uninen
---
Full Changelog
Enhancement: DJs can now set a default event image. Together with defent video URL this can be a huge timesaver when creating events. When default event image is set, it will be automatically used when creating events. Obviously it can also be overriden either when creating or later when editing a scheduled event. (#33)

Enhancement: Events can now have optional rich HTML descriptions. This is a small step towards much better event pages to help with promotion. Be creative; use links, fonts and even embedded photos in your event descriptions. These descriptions help users to know what to expect and search engines like Google to find your events.

Enhancement: DJs can now use any valid RTMP stream for streaming. The stream needs to be from secure source, has to use RTMP protocol with HLS and the server CORS settings need to be set correctly. There is a help document explaining all available streaming engines. You can use third-party RTMP urls for both Stream Now and normal events, and you can set them as default as well.

Enhancement: You now see Backstage notifications from the main site as well. This helps us tighten the integration between the sites and helps you find and stay up to date with relevant content. This is just the first step, more will come!

Enhancement: PlaylistConverter-tool got some new paint. It now looks and feels like the rest of the site. (#432)

Enhancement: Beta DJ mailinglist emails have been rewritten and organized. This is part of ongoing automation process that will be continued in upcoming weeks.

Enhancement: In addition of rewriting mailinglist emails, lots of time was spent in writing several new help documents on Backstage:

Any help by commenting and suggesting edit and revisions are very welcome!

Enhancement: Moved much of static content under CDN. Images, styles and JavaScript are now almost entirely served via CDN, which makes the site faster to use around the world. (#363)

Enhancement: Made the wording better on "Set a Password" -form to make it more obvious what is happening and why.

Enhancement: Version number is now shown in site footer.

Bugfix: Live page listeners-tab now works correctly for all streaming engines. This was a major underlying refactoring of session handling and will probably continue for a while after this release.

Bugfix: If a DJ had Default Video URL set, it would mess with event editing. Default video works now as it should. (#371)

Bugfix: Fixed a long standing issue where LOVE-button could be misused on some desktop browsers. (#439)

Bugfix: Fixed an issue where event creation failed on some Chew links. Thank You @Jay for reporting and helping out with fixing the issue. (#462)

Under the hood: fixed an issue with our new database server and time zones. Statistics and other timezone-related data (which is most on the site!) can be now correctly queried.
---
PS. This being easter, we ofcourse do need an easter egg for this release!
Don't click.