Hi everybody!!
I noticed that when we tried to add "outside" URL: for our stream in event . Then we tried to start it… there were not any previewplayer on stream (picture)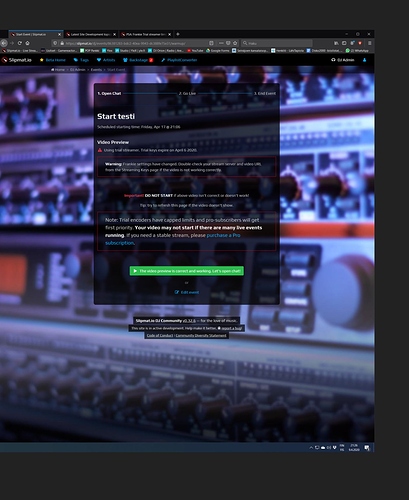 Everything was still OK! when we pressen button "The video preview is correct and working. Let's open chat!"
But there should be some kind player?? right??
Tried to find if anyone has this problem, but i didnt find