If you joined Backstage in the early days, You probably have daily email digest turned on. It's very easy to change it to weekly (or turn off completely if you want to live in Slipmat-darkness):
First log in (using your Slipmat account)
Then find your user profile settings from top right corner. Under Emails > Activity Summary you'll find a setting where you can tweak the digest to your liking: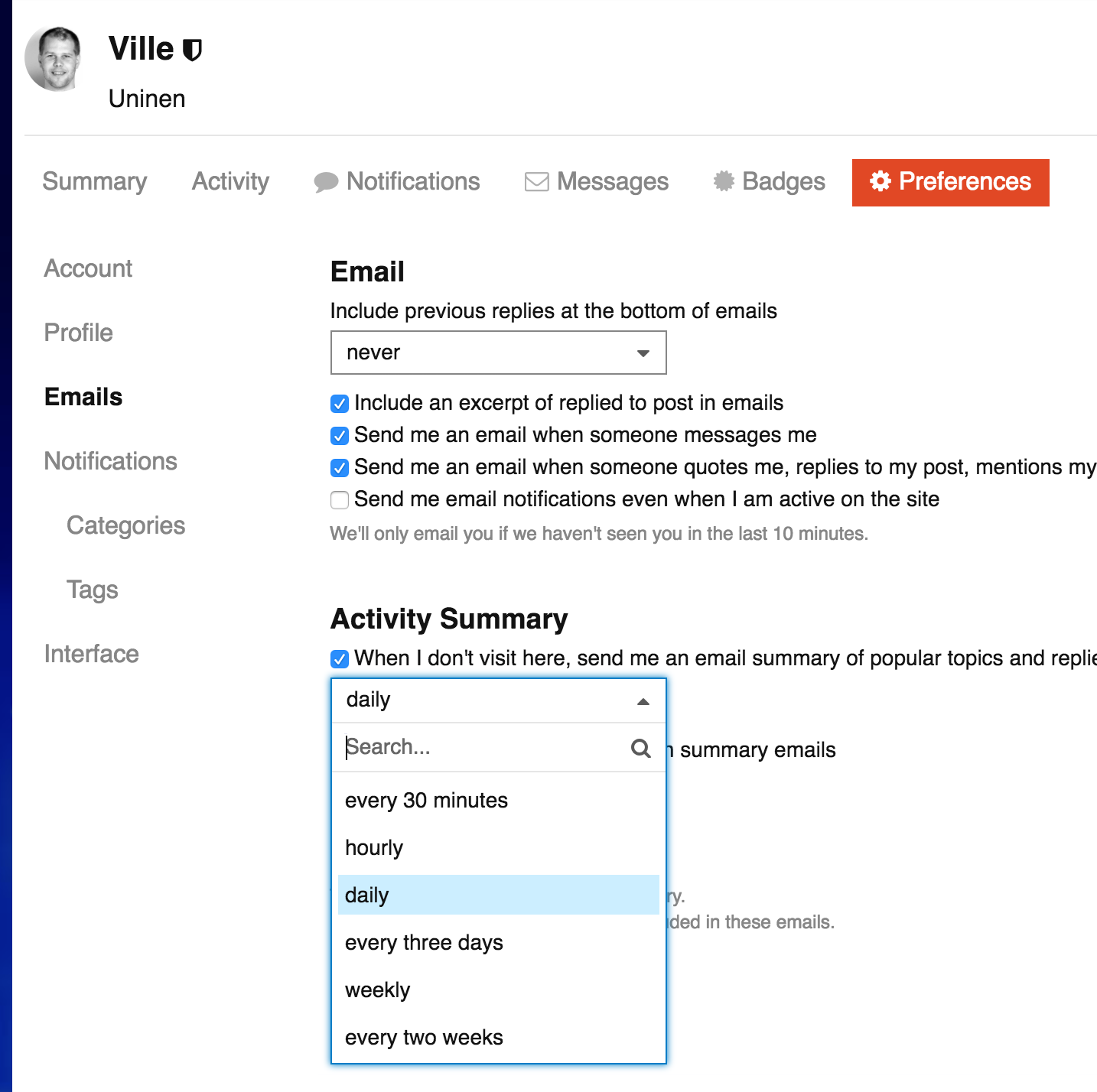 Hope this helps if you've been frustrated with Backstage emails!
PS. It's a good idea to keep the digest in weekly setting as then you won't miss any Slipmat-related news and other action